Recent Posts
This Month in Billings
2019-2020 Dog Licensing Deadline
May 31, 2019 – June 1, 2019All day
The City of Billings requires that anyone residing within the city limits who owns a dog must obtain a license every year. The standard licensing period is from June 1 to May 31. In order to obtain a license you will need to provide documentation of a current rabies vaccination, which includes the date the vaccination expires.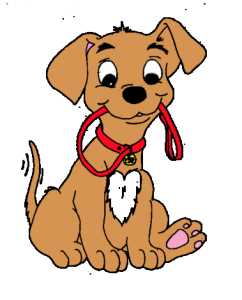 Licenses may be purchased at City Hall.
202 NE Highway 60
Monday through Friday, 8am - 12pm and 1pm – 5pm.
FEES:
Altered (Spayed or neutered)    $ 3.50
NOT Altered                                    7.00
BILLINGS CITY CODE
205.020: VACCINATION AND TAG
The owner or keeper of any dog in the City of Billings is hereby required to have such animals vaccinated against rabies by a licensed veterinarian and to procure a certificate of such vaccination from the veterinarian and to present such certificate to the City Clerk on or before June first (1st) of each year; and the City shall register such certificate, which registration shall remain in force until the May thirty-first (31st) next following said registration; and upon registration, the City Clerk shall issue a tag evidencing the registration and certificate of vaccination, and the owner or keeper shall securely attach the tag so issued and the tag issued by the veterinarian to a collar to be worn continuously by the animal for which the tag was issued. It shall be unlawful for the owner or keeper of any dog to permit such animal to remain in the City of Billings unless wearing the tag above provided for herein. (Ord. No. 1048 1-2(4-2), 6-27-06)
205.110: RUNNING AT LARGE PROHIBITED
It shall be unlawful for any owner to allow his/her animal to run at large.